Eye Color
Our 100% Vegan Friendly, Gluten Free Rose Bloom Eye Color offers a large palette in mineral eye shadows.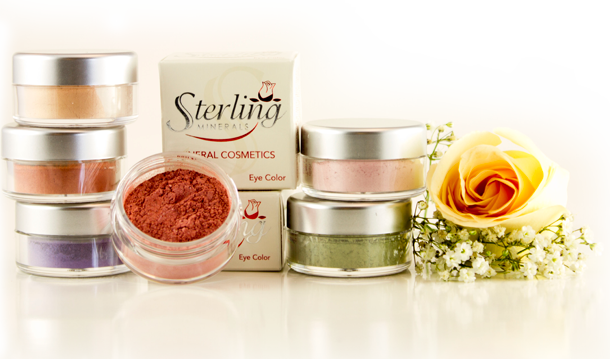 Enjoy rich earthy warm to bright and shimmery eye color. You can create subtle eye shading effects to be bold and smoky or subdued and soft. Be sexy and wild, or casually sophisticated to make an impression on those around you.
Watch your mineral eye shadow bloom as varying light creates iridescent, vibrancy of sheer beauty. Foiling method (damp brush) is best for achieving intense color and flawless shading. Spraying the eye lid with a light mist of Perfect Balance Facial Toner followed by pressing with one of our eye shadow brushes, will reduce shimmer and set your mineral eye color for the day. You will truly love the silken texture of our eye shadow formulas.
Certain shades of our Rose Bloom Eye Color can also be used to tweak a Mineral Foundation Shade, enhance your favorite Mineral Makeup Blush, or give a beautiful glow as an all over face color.
Our eye shadows aren't just colored micas but a perfect blend of mineral base, iron oxides and micas combined, for color that lasts all day. So gorgeous, you can't stop at just one. Start your collection today!
SO MANY CHOICES...BE CASUAL OR GO WILD!