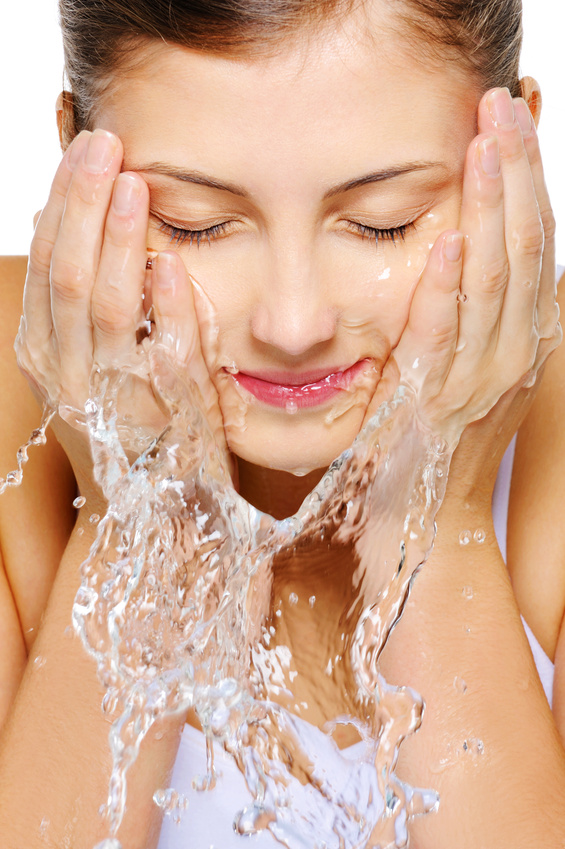 Skin Care Regimen For Oily Skin Is Simple, Basic and Natural
All of our products work well for all skin types, but to define a specific skincare regimen, we highly recommend the very best facial care products for controlling oily skin and for improving the appearance of any sun damage, melasma, acne scarring, age spots, psoriasis or rosacea which accompany oily skin types.
Cleansing ~ ONATI Honey Foaming Cleanser: This gentle foaming cleanser is perfect for oily skin and will not typically irritate sensitive skin. Rich in amino acids for promoting skin health while soothing skin irritations. It will remove all traces of dirt, grime and makeup without stripping skin of its' natural oils. This cleanser is also perfect for removing eye makeup. Your skin will be left looking and feeling clean and soft. NOTE: If you have oily skin with chronic irritation then our Revitalizing Cleansing Lotion might be the better choice to treat skin ultra gently.
Toning ~ ONATI Perfect Balance Facial Toner: This is perfect for moisturizing while balancing the delicate acid mantle of the skin. We also incorporated the gentle use of natural fruit acids for gently keeping skin exfoliated without further irritation unlike other AHA products using Glycolic Acid or BHA products using Salicylic Acid. This is very important in order to keep skin cell turnover to a maximum to prevent further occlusion of pores.
Moisturizing ~ ONATI Calm And Refresh: This organic moisturizer is light and creamy, yet rich in natural oils, organic herbs and distillates for infusing the skin with hydrating moisture without leaving a heavy feel to the skin. This incredible lightweight cream works to help reduce the visible signs of aging and fight free radical damage caused by the environment.
Facial Treatment ~ ONATI Vitamin Rich Facial Serum: Our intensive serum helps fight the signs of aging and protects the skin from free radical damage through infusion of natural fruit acids, antioxidants, vitamins, and natural humectants. Our key ingredients DMAE, Hyaluronic Acid and Coenzyme Q10 combined with Alpha Lipoic Acid assist with allowing the essential nutrients to penetrate deep within the surface of the skin, minimizing the look of fine lines and wrinkles. This provides age defying benefits which help support the skin against further loss of moisture and aids in fighting against damage caused by free radicals. There will be a noticeable improvement in skin quality through cumulative effects creating a look and feel of firmness and vitality to the skin.
When utilizing a facial treatment, for best results, apply the facial serum to the skin after you cleanse and tone, then apply your moisturizer.
This regimen will bring about excellent results for leaving your skin looking and feeling renewed by combining nature with science for the ultimate in result driven formulas. We also recommend one of our Face Cloths for gentle exfoliation to further compliment this skincare regimen rather than using harsh AHA's or BHA's.
Side Note: Grecian Secrety Body Souffle can also be used as a great substitute for increasing moisture to oily skin since Olive Oil is excellent for helping to reduce the over production of our natural sebum and is not occlusive to skin.