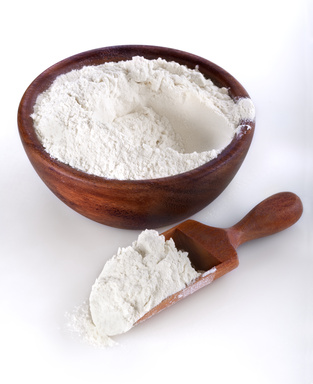 Other Companies Proclaim They Use No Fillers In Their Mineral Makeup
All of our ingredients we use in our mineral cosmetics are 100% pure and healthy, yet provide additional soothing benefits to the skin. We don't believe in a "one size fits all" mentality when it comes to our mineral makeup. Other basic formulas offered, though considered safe for most, will not allow women with different skin types or with problematic skin to enjoy or even come to understand the many skin healthy benefits of wearing mineral cosmetics.
The word "filler" is sales hype and this term is used by the so called beauty experts, mineral makeup re-packagers and competitors to attack products they either don't approve of, are in direct competition with, or simply don't have a working knowledge of the true definition. The phrase "filler ingredient" seems to imply that a cosmetic company includes certain ingredients within a formulation that are useless and unnecessary, or don't create a purpose for making a product perform better.
"Filler" by definition, is any inert ingredient used to create bulk, texture or lubricity to a finished product. Every filler ingredient in our minerals or skincare line serves a purpose. It makes no sense to us to avoid any ingredient that can promote healing, reduce irritation or any other problems for the user simply based on a skewed terminology.
There are definitely hundreds of different synthetic filler ingredients used on a regular basis throughout the cosmetic and skincare industry, and the majority of them are synthetically derived, yet this does not make them harmful or problematic to the majority of consumers. But they are complex and more women everyday are choosing to eliminate them from their everyday lives.
Mineral Makeup "Filler" Ingredient Is Not A Dirty Word
In seeking to improve our mineral makeup, we have decided to utilize far better filler ingredients to replace certain known irritants such as (Bismuth Oxychloride or Mica used in high ratios) and still be an exceptional mineral makeup. It is about the delivery of essential Titanium Dioxide and Zinc Oxide (main minerals) to the face when blended with one or more of an essential ingredient.
The first two which are most commonly found filler ingredients in standard mineral makeup are Bismuth Oxychloride and Mica (Sericite), (treated or untreated). Less commonly found ingredients are Rice Powder, Silk Powder, Silk Protein, Boron Nitride, Arrowroot Powder, Tapioca Starch, Silica Spheres, Methicone, Dimethicone, Silicone, Cornstarch, Talc and Kaolin Clay, just to name a few. Out of this list of filler ingredients we have chosen the best and avoided the rest. We only use the best which aid in adhesion and ease of application similar to Bismuth Oxychloride and treated Mica, but the ones chosen actually provide additional skin soothing benefit.
All mineral makeup has some sort of filler ingredient in it and accurately described as such by formulators and suppliers in the cosmetic industry. Bismuth Oxychloride and Mica are categorized as "filler" ingredients since their primary function is to create bulk, texture and lubricity to the mineral makeup. Without additional filler ingredients the makeup would not have slip, and the essential minerals Titanium and Zinc along with pigments of Iron Oxides and Ultramarines, would stick to your skin causing unevenness in shading and much irritation.
Also be aware that even titanium dioxide and zinc oxide can be used as filler (bulking) ingredients. They are also utilized as colorants for products and are not considered an active ingredient in this type of formulation, but to create a desired appearance to the product.
Also, when a filler ingredient like Mica (Sericite) is the only ingredient used for slip, this won't offer lasting oil control for women with oily skin or fix their T-Zone area unless they are chemically treated. Also without surface treatments it can't stabilize color. Even then their performance can be marginal at best. In testing these formulations, we still experienced oily breakthrough after a few hours and varying degrees of "melt out". (Lack of staying power)
Many women reported same including experiencing irritation from Mica or Bismuth based products such as a persistent itchy feeling. Micro abrasion from buffing Bismuth Oxychloride and Mica based minerals into the skin can cause extreme discomfort for the wearer and inflame acne further, making them Bismuth and Mica sensitive, but not necessarily allergic. Delivery of the essential minerals is what matters and we have accomplished this through the use of the gentlest and purest ingredients aimed at doing more than just sit on your face.
Sterling Minerals helps to protect and soothe skin during it's natural process of healing while exhibiting a flawless finish that lasts all day. The use of expensive botanical ingredients and essential minerals designed to promote good skin health is the main reason for our pursuit to create a truly exceptional mineral makeup and skincare.