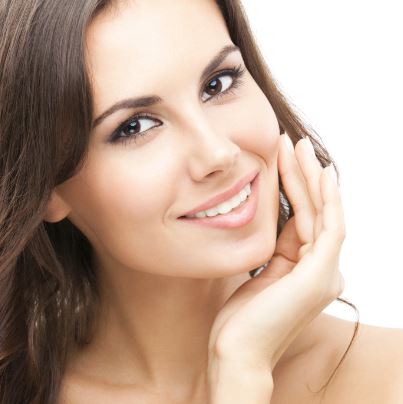 Mineral Makeup 101 ~ It's All In The Formula
When dealing with mineral makeup, some of us can still struggle to find the perfect blend for our sensitive skin. Whether you have perfect skin or skin plagued with problems, not all mineral makeup is the answer to that problem as all mineral makeup products are not alike. Some will still have skin issues when trying to switch from liquid makeup to mineral powders and it is why it is important to do your research.
We have heard from many women who thought they were doing the best thing for their skin, only to learn the drug store brand of minerals or the largest infomercials of product offerings, were still contributing to skin issues women could not resolve simply by switching brands.
Bismuth Oxychloride, Micas (coated or uncoated) or a bevy of synthetic chemicals, which in some mineral makeup brands includes a vast array of preservatives, can be leading contributors to ongoing skin health problems. This is especially the case when Bismuth Oxychloride or Mica are found in large ratios in the formulation. Irritation and acne can continue with women using products containing these potential skin irritants.
Important Key Ingredient Factor: Unfortunately, once sensitized to Bismuth Oxychloride, even the tiniest amount within a mineral formula will cause a reaction for most women. So if you see Bismuth O. on the label even as a "may contain" ingredient, it is best to avoid that product altogether.
Tips for getting the best results for those with skin health issues:
READ the label carefully! If you see Bismuth Oxychloride or Mica as the 1st or 2nd ingredient, this places them at the higher ratio in proportion to skin soothing ingredients, whereby possibly negating the benefits found in the other essential minerals or botanical ingredients added.
CHECK for preservatives! These are found not only in commercial brands but in some professional lines. Preservatives are completely unnecessary in loose powders since they are dry, inert ingredients. Without a moist environment, bacteria simply cannot grow and the addition of a preservative just adds another element of a possible skin sensitizer.
ALWAYS make sure you begin with a clean brush! Removing residual cosmetic of another problematic brand is best done by washing them in a baby shampoo and then rinsing thoroughly to avoid any carryover from contamination of soap residue. Also make sure the brush is not animal hair which over the course of time can deteriorate as tips become damaged similar to our own hair, causing a poking sensation to skin.
DO NOT over buff our minerals! This is typically necessary with many other brands. The composition of our mineral makeup DOES NOT require this tiresome task. Over buffing of a mineral makeup also leads to pushing product into pores, causing further irritation and acne. This can be a tough habit to break, we know!
DO NOT over exfoliate skin! Excessive cleansing and the use of exfoliating scrubs or masks, or even the use of terry washcloths will contribute to an endless cycle of irritation. One may experience some slight itching when switching mineral makeup products. This can be a sign the skin is beginning a healing process. This slight itching should not be confused with incessant itching or burning sensation which is typical of products containing Bismuth Oxychloride. Also, if you are experiencing some slight stinging, this is also an indication the astringent properties of Zinc and Titanium are having an affect on what could be overstimulated skin or an open lesion. Always be gentle to your face!
ALWAYS use an excellent silicone free moisturizer! BE AWARE: Silicone in your moisturizer can interfere with our mineral makeup formulations, preventing you from achieving that perfect finish on your skin. Now follow up by using our Mineral Makeup Moist Method Application to apply your minerals. We also offer our ONATI Skin Care as a compliment to our mineral products for the very best in a flawless complexion. Our skincare regimen will not cause acne and will leave skin feeling like velvet, not oily! NOTE: If you are concerned about the use of any moisturizer as a contributing factor to acne or creating problems for other skin sensitivities like Rosacea, the addition of Organic Jojoba Oil applied to a damp face can be ideal as added protection for the skin, while assisting with remarkable adherence of our mineral makeup. Plus it is a soothing inert ingredient which helps to maintain pH levels of the skin, and is not chemically reactive.
DO USE Synthetic Brushes! Ours are actually most preferred when applying our minerals and pose no irritation factor for delicate, sensitive skin types.
ALWAYS follow gentle cleansing practices! If you enjoy using a washcloth, then try switching to one of our Microfiber washcloths for better cleansing and reduced irritation of the body and face.
The easy press and sweep technique of our mineral cosmetics will be the simplest and most gentle method of application, alleviating most skin problems the very first time you use them. Follow these few simple tips and you too can have a pleasant and successful experience using our mineral makeup products.